<-- read this -->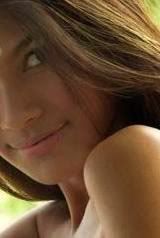 known as: JeAnE FeLLma
age: 24!!!
birthday: 02.06.1983
height & weight : 167 cm, 50 kg
nationality: IndoNEsiAn n PROUD to b 1..
status : Single (again?) haha =p
LocaTion : JakArTa
MaJor : IT @ UPH
contact: my EmaiL


:: right now



book: ComICs, mAGz, ChiCkEn sOup..
song: mosTLy rNb..
Fav song : Sassey - kiss you
mood: i'M oWkiE.. ;)


:: digs in

gAin hAppinEss By juSt cHiLLin w fRIenDs
15/6 onLinE
LovE GOin 2 d mOviEs oR juSt wAtCh IT on DvD
gAmE fReAk (pc)
LovE dEsIgn
crAzy 4 Pink


:: wishlist

- sELf impROvemENts
- nEw knOwLEdgE
- "maLes" rEMovEr as in LAZY
- pass ALL my classes
- gain sELf COnfiDENce
- remoVE thosE LOw sELF confidEnce




<-- links --> <-- tell me -->



[add tagboard here]
[add tagboard here]

you may want to adjust your shoutbox/ tagboard size to fit in here if you don't wish to see the scrollbar in this box.